SEASON 1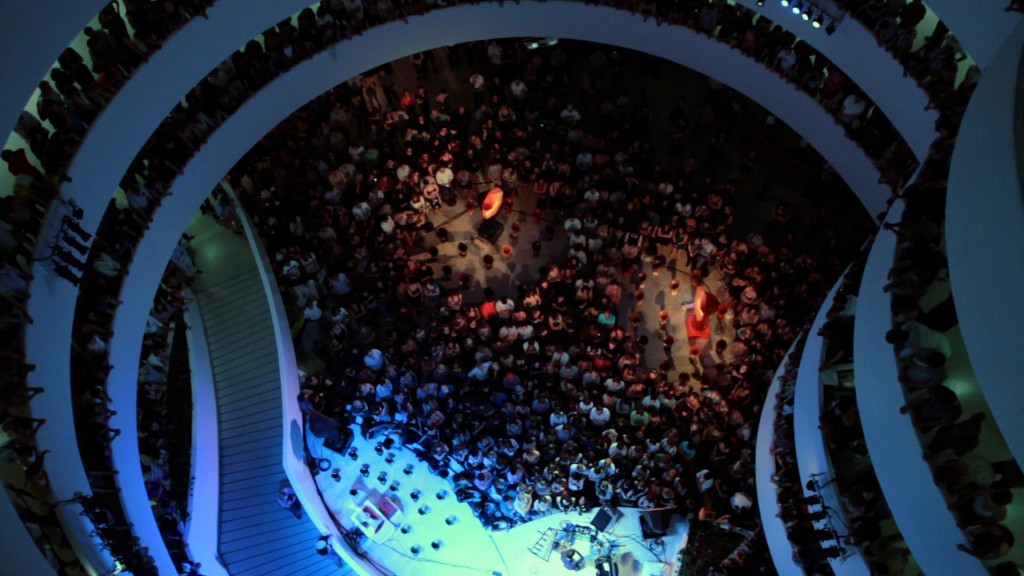 This concert is not like a concert. It feels more like attending a cocktail party at an eccentric billionaire's mansion. The billionaire's genius musician friend shows up. He hops into the living room. He takes off his shoes. He plucks a note on a violin, then another and another. This guy is jamming in the corner of the living room in his socks, the notes coming fast and delicate and soaring through the high, round space with so much beauty that you forget yourself. And then you realize that just a little bit, you and everyone around you is floating.

– Anna Martemucci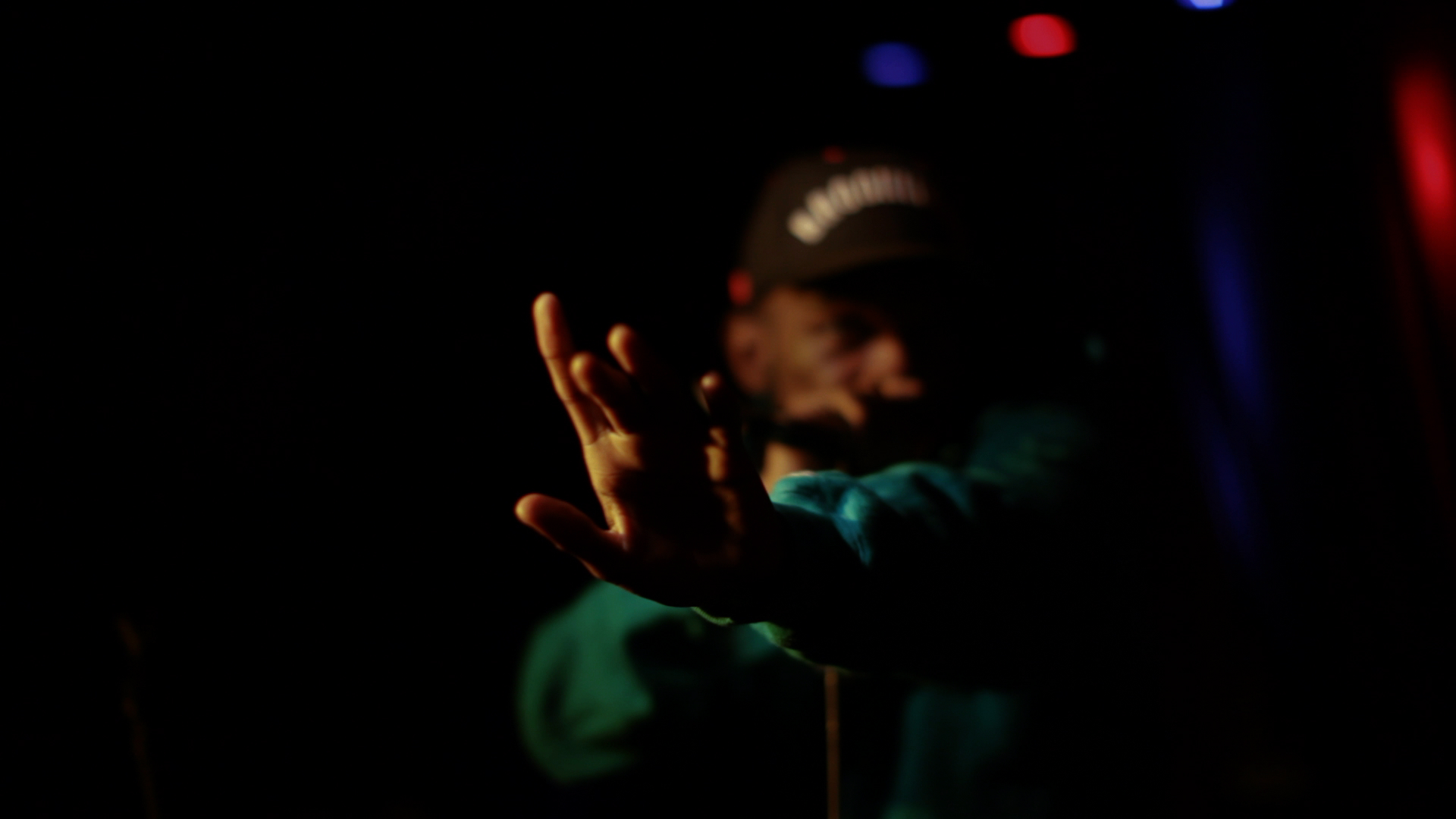 TANYA MORGAN perform "JUST NOT TRUE" Live at Public Assembly in Brooklyn for the "So Motivational Tour" December 8th 2010

Tanya Morgan is a rap group. It's members Von Pea and Don Will rap about a place called "Brooklynatti" – a space somewhere between Brooklyn and Cincinatti, where the music is good, the stories are true, and the women look nice. I've been to Brooklynatti – a few times. It's a great place – you all should go. I'd get a timeshare there. If anyone says otherwise … it's just not true.

– Philip Quinaz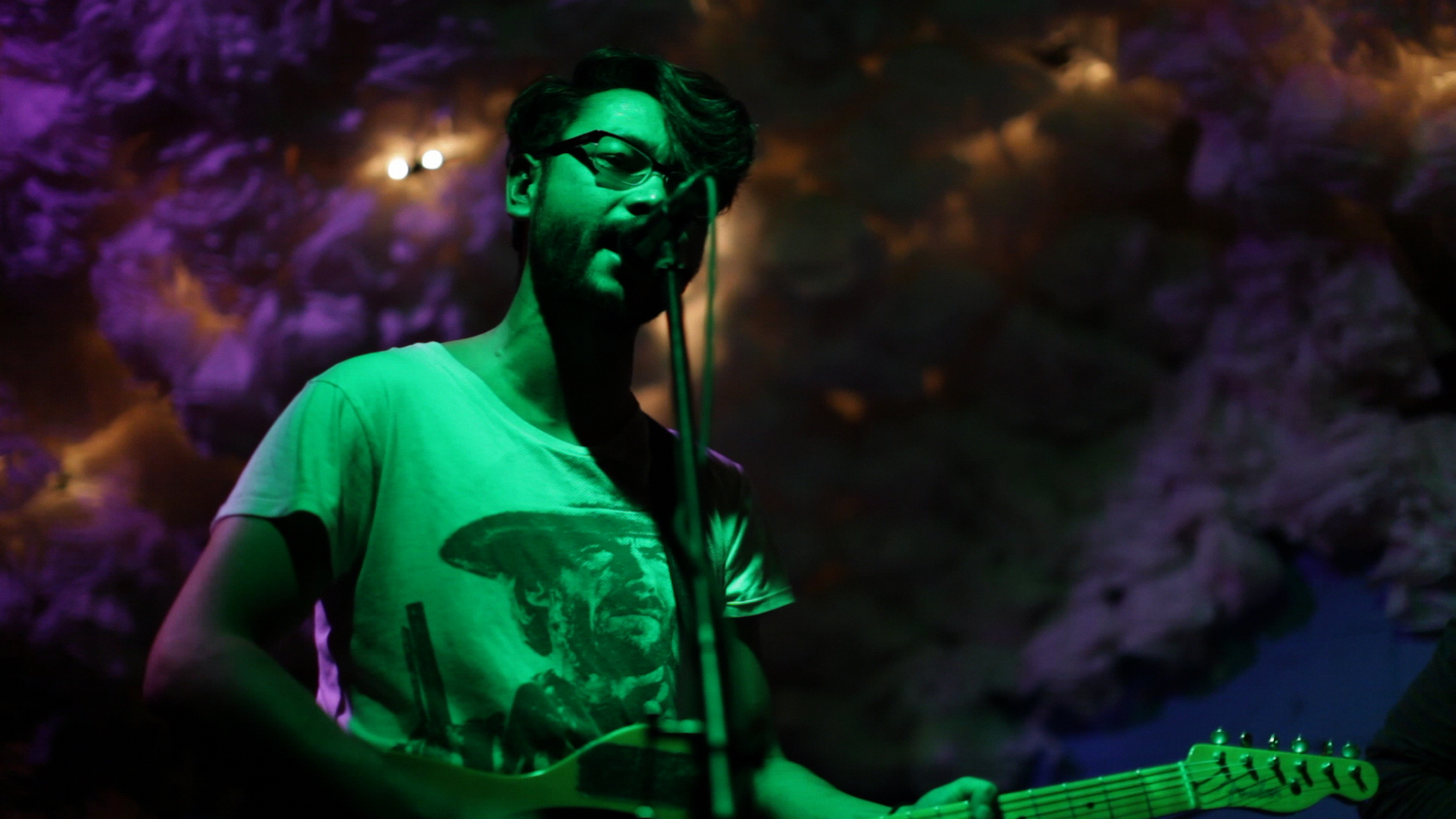 MON KHMER perform "PASSWORDS" for the PopGun unofficial CMJ Showcase at Glasslands in Brooklyn October 23rd 2010

Having heard Mon Khmer perform live for the first time at this PopGun showcase, I must admit I was surprised. All too oft are bands unable to translate their recorded cohesiveness, chops, or mood for that matter, live. Fortunately this is not the case for Mon Khmer.  The energy, the professionalism, the hair. Sigh. These guys break hearts (and strings).

– Meghan Currier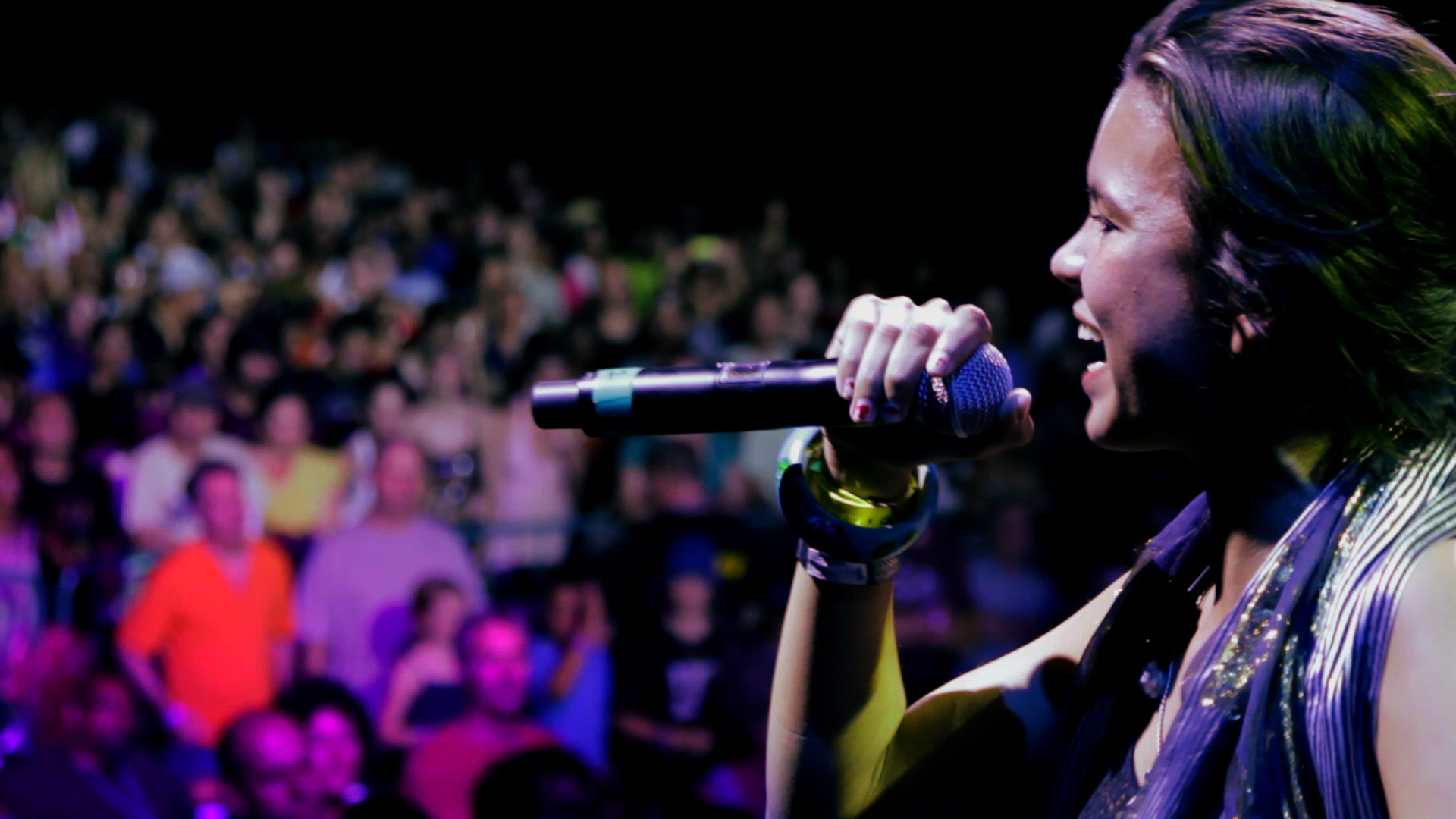 BOMBA ESTÉREO perform "RAZA" live at the Bandshell in Prospect Park for CELEBRATE BROOKLYN! JULY 23rd 2010

Film by Giovanni P Autran and Yamin Segal

In life there are nights that will stick with you forever. For me one of those times will be the first night I saw Bomba Estéreo perform live. On a humid, wet night in Brooklyn, through the strobe lights and under a light rain, it was impossible not to be absorbed by the unique blend of Electro-Cumbia and Champeta emanating from the Prospect Park Bandshell. For those who have had the fortune to see this Columbian quartet perform live I hope this film brings back some good memories. For those who haven't, it's time!

– Yamin Segal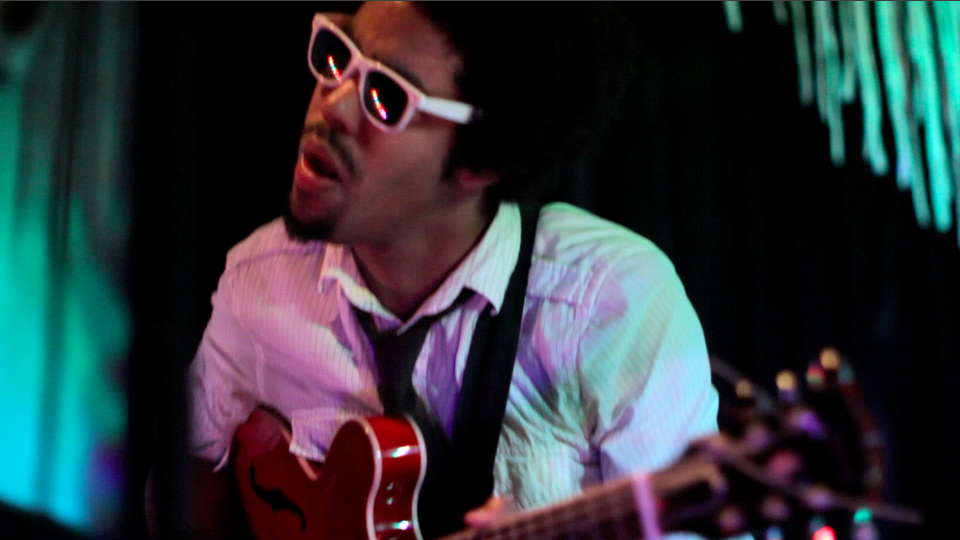 THE LONDON SOULS perform "STEADY ARE YOU READY" Live at Cameo Gallery in Brooklyn December 5th 2010

Film by Giovanni P Autran and Charlie Porter

It may be hard to believe by the sound of it, but this band is a trio. Don't be alarmed if standing in the crowd (or full-body rocking out) makes you feel you've been teleported to some concert in the late 60s. At these shows one experiences rock history and future all at the same time. With Kiyoshi killing it on bass, Chris smashing apart the drums (and often drumsticks) and Tash violating guitar, you are in good hands. The London Souls performance at Cameo is infectious. Go on, get it.

– Paula Vecino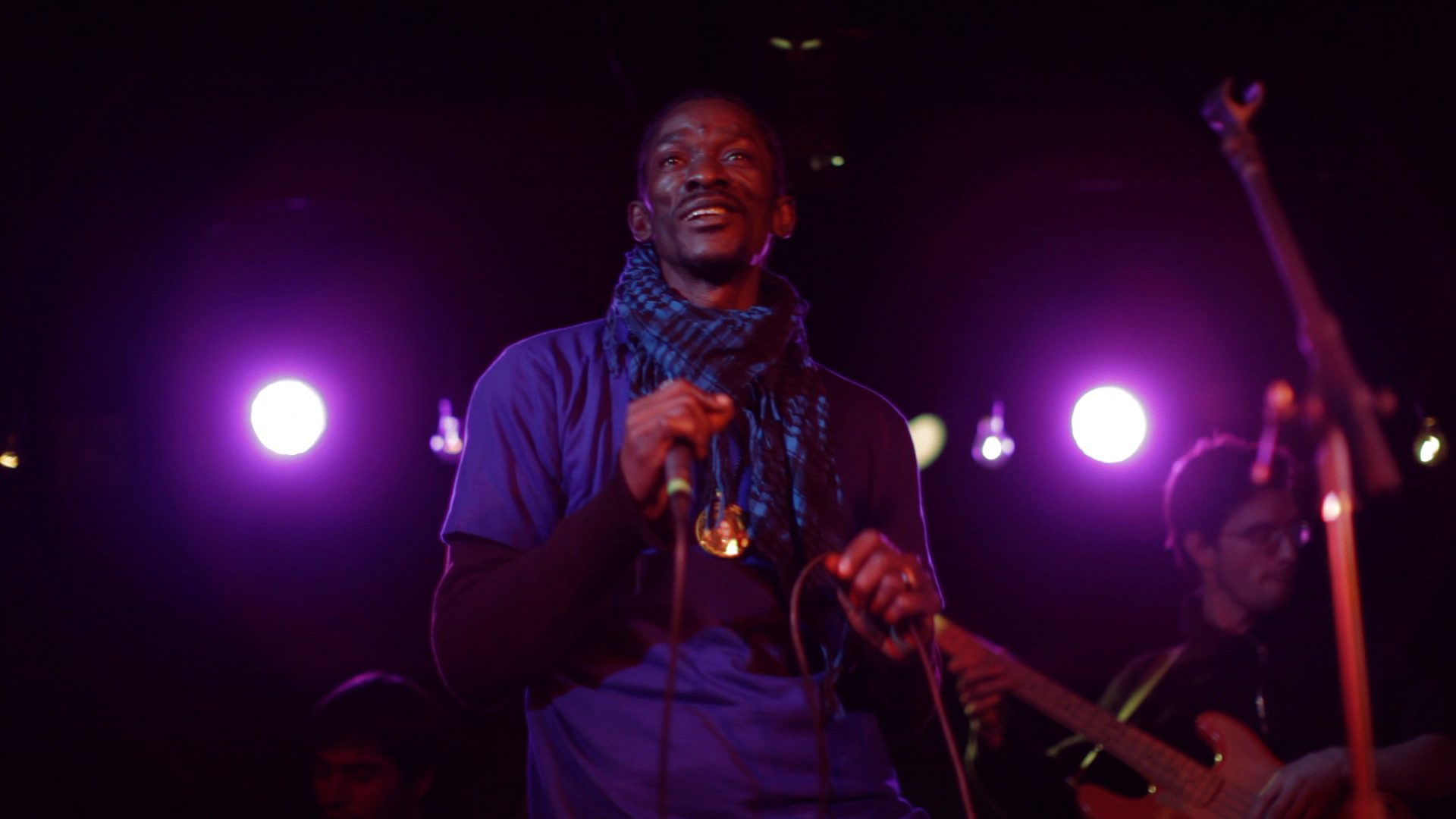 JANKA NABAY & THE BUBU GANG perform "TOPSULBAH" at Southpaw in Brooklyn for "Jam for Jeneba Benefit" December 6th 2010

As a life-long humanitarian and educator, this Janka Nabay performance was particularly precious at the benefit for RETRACING JENEBA, a feature length documentary about fellow countryman Joseph Kaifala and his push for educational initiatives in war torn Sierra Leone. Every Janka Nabay performance differs from the last. Yet his ability to transport, to conjure the ancient bubu music of Sierra Leone in a modern, booty-shaking celebration of synths and social consciousness always remains consistent.

– Julia Maryanska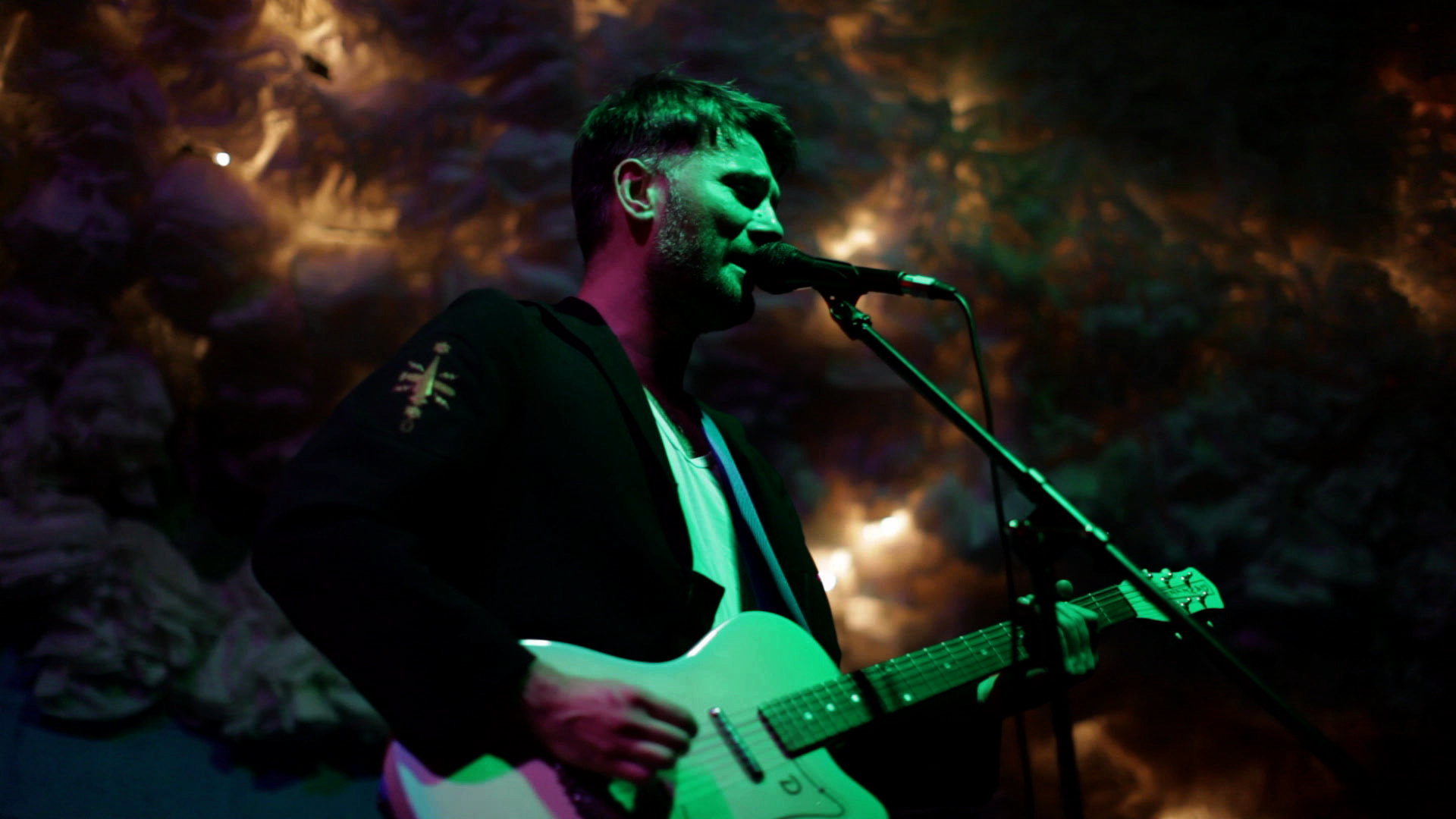 PORCELAIN RAFT performs "I FOUND A WAY" at Glasslands in Brooklyn for the PopGun Unofficial CMJ Showcase October 23rd 2010

Hopeful, yet incredibly poignant, the work of Porcelain Raft (Mauro Remiddi's current solo project) is a cinematic dream, just begging to be snatched up by music supervisors everywhere. This is no surprise, however, as Remiddi has been an active composer for screen, stage and himself for about fifteen years now. With the ability to weave listeners into his dream state, somewhere between heartache and drunkenness…Porcelain Raft creates spaces that are just out of reach, and not quite ones own although you desperately want them to be. From his collaborations with video artist Ra Di Martino to becoming the latest FADER darling, I have a feeling we will be hearing much more from Porcelain Raft in a big way. Go buy his EP now and listen on repeat.

– Meghan Currier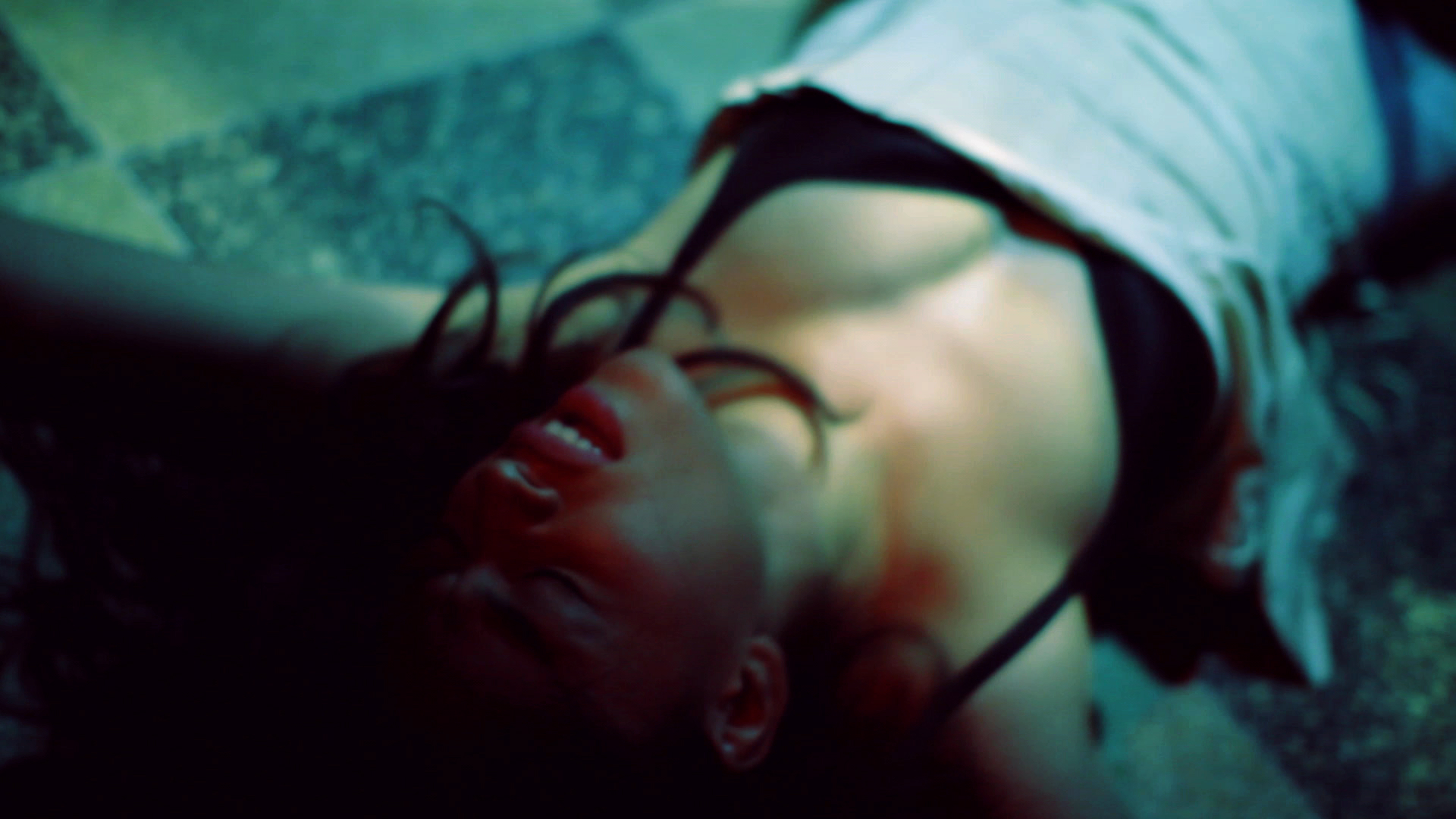 MALUCA performs "HECTOR" at SOB's in New York City for Dominican Independence Day February 27th 2011

Maluca is a performer that works the room rather than the stage, intimately connecting to her audience. Her music is electric and eccentric, as is her personality and style. If you've missed out, download her China Food Mixtape now and catch up. WEPA!!!

– Philip Quinaz

LITTLE SHALIMAR performs "LADY" at Southpaw in Brooklyn on February 18th 2011

Little Shalimar is: a guy named Torbitt Schwartz, part of one of my favorite bands Chin Chin, a great DJ, a multi-instrumentalist, a great producer. Little Shalimar is ultimately a great solo-project from a guy who could pretty much sit at home and be entertained by a seemingly-endless bag of talents and ambitions. But, fortunately for you and me, he chooses to gig a few nights a week, record a shit ton of music, DJ great parties, and collaborate with some of the finest musical acts and creative individuals today. His musical appetite and curiosity seems to be insatiable, and his latest record will attest to that. Funky, soulful, electric, gritty – these are all probably magnets on his fridge. If he has a fridge. I'm pretty sure he has a fridge. Maybe not magnets. Just watch this shit. If you don't know, heres your chance.

– Philip Quinaz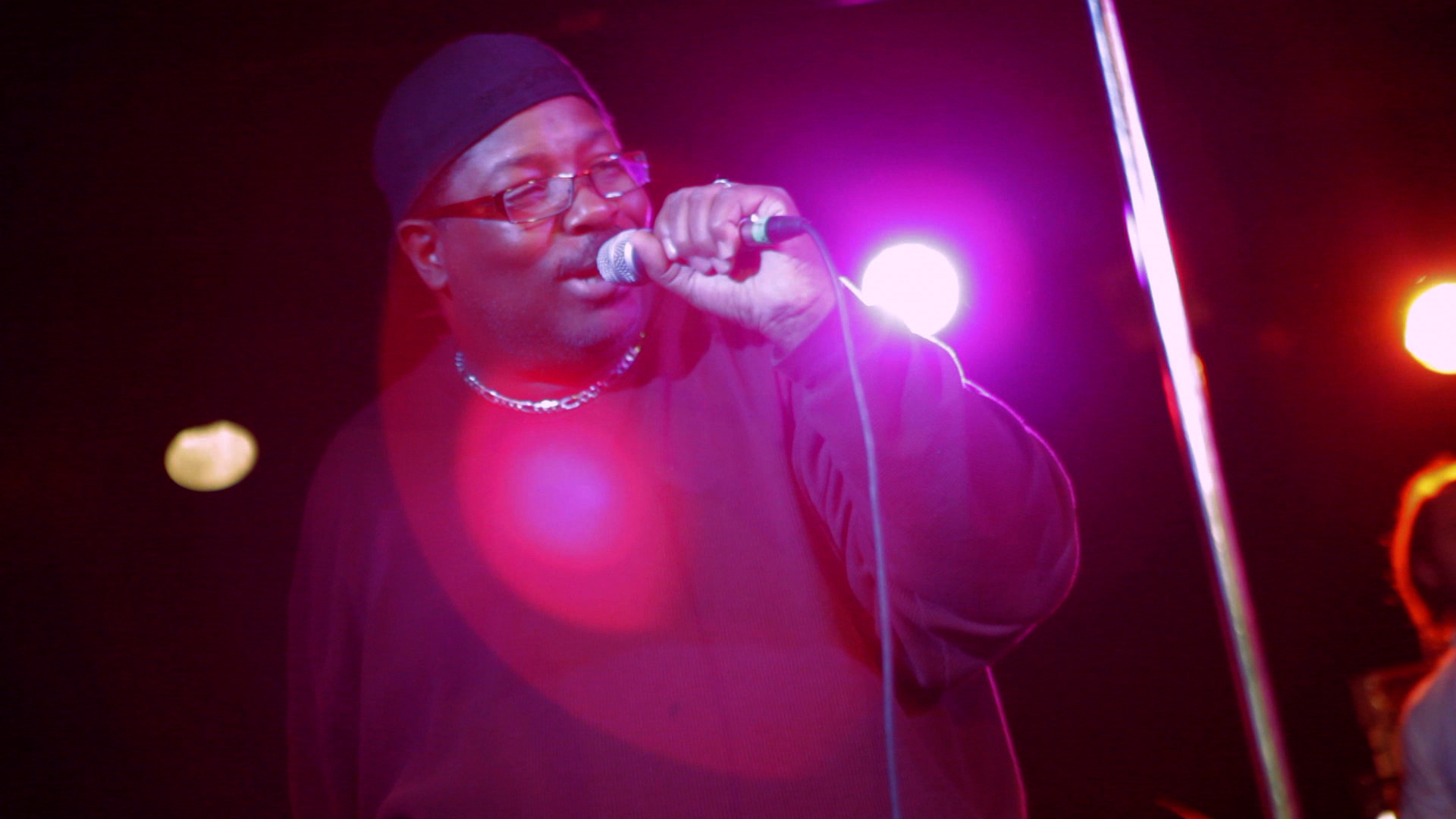 STEVE ARRINGTON & CHIN CHIN perform "JUST A TOUCH OF LOVE" at Southpaw in Brooklyn on February 18th 2011

I tried to convince a few friends to accompany me to the Steve Arrington concert. Their response was "who?" I knew Watching You (Walking down the street watching ladies…) and as a Tribe fan growing up I knew Beddye Bye. But wow…talk about tip of the iceberg. This man's gonna be putting his great-grand kids through college off of his publishing. You don't need to be a rap nerd to enjoy this show, though. His first concert in 25 years and not only is Steve's voice pristine but still funky. And he didn't have to run it through a synthesizer. Church.

– Shaka King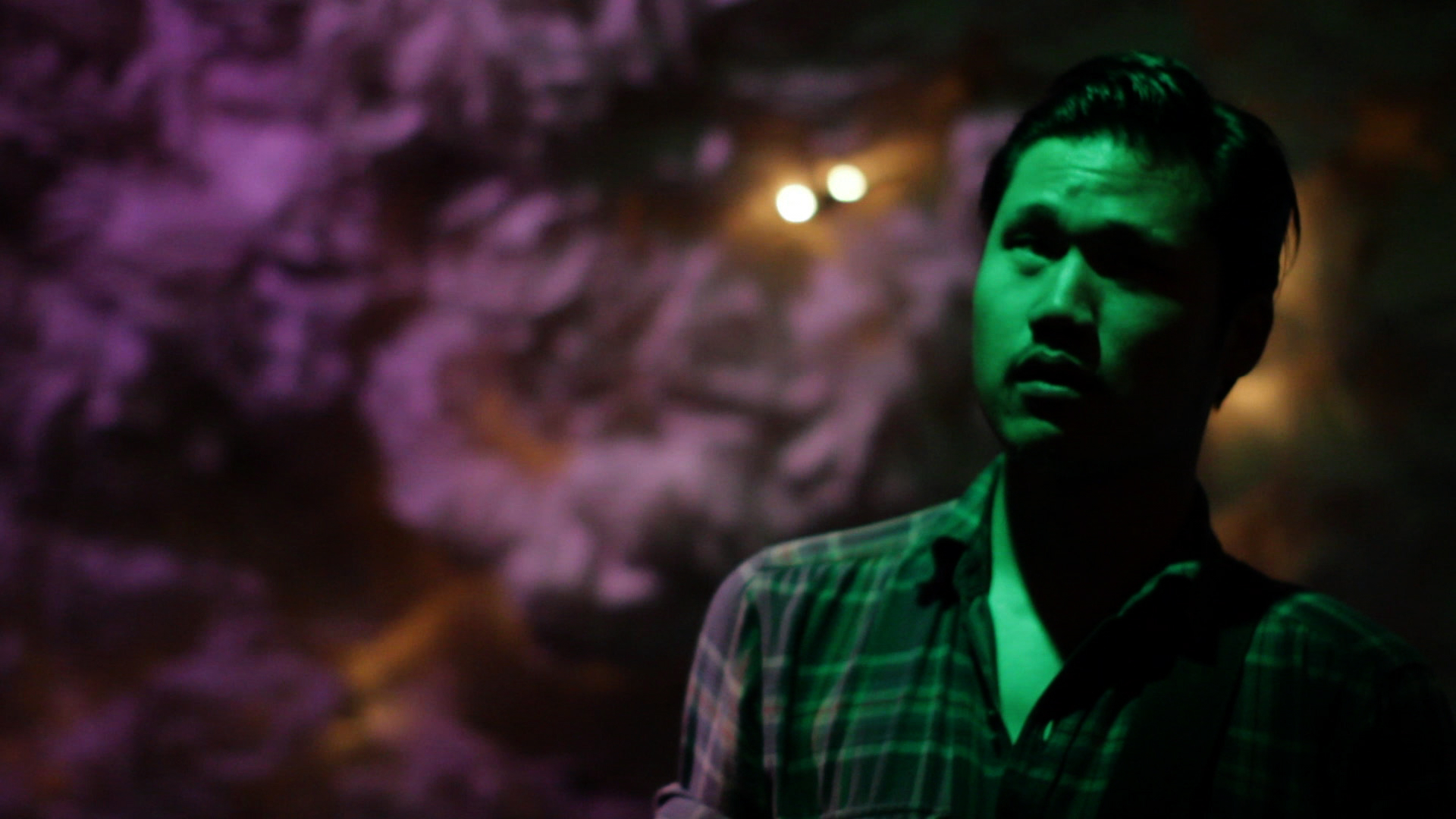 DIRTY BEACHES performs "SWEET 17" at Glasslands in Brooklyn March 3rd 2011

I first stumbled upon Dirty Beaches (Alex Zhang Hungtai) about a year ago, trolling around the internet too late at night. I was instantly hooked upon hearing "Paris" – a strange fuzzed out trip through the great American west. And my head exploded when I learned that this lo-fi ghost of a crooner was in fact a Taiwanese kid transplanted throughout Canada. This was perhaps one of the best (DIY ) shows I have seen in years. YEARS! Greaser hair was combed gratuitously, beer bottles flew, contained moshing erupted, and Alex climbed to the second floor of Glasslands. Swooning so hard. His latest LP, Badlands, is out now. This is retro-weirdo rock n' roll at its finest…

– Meghan Currier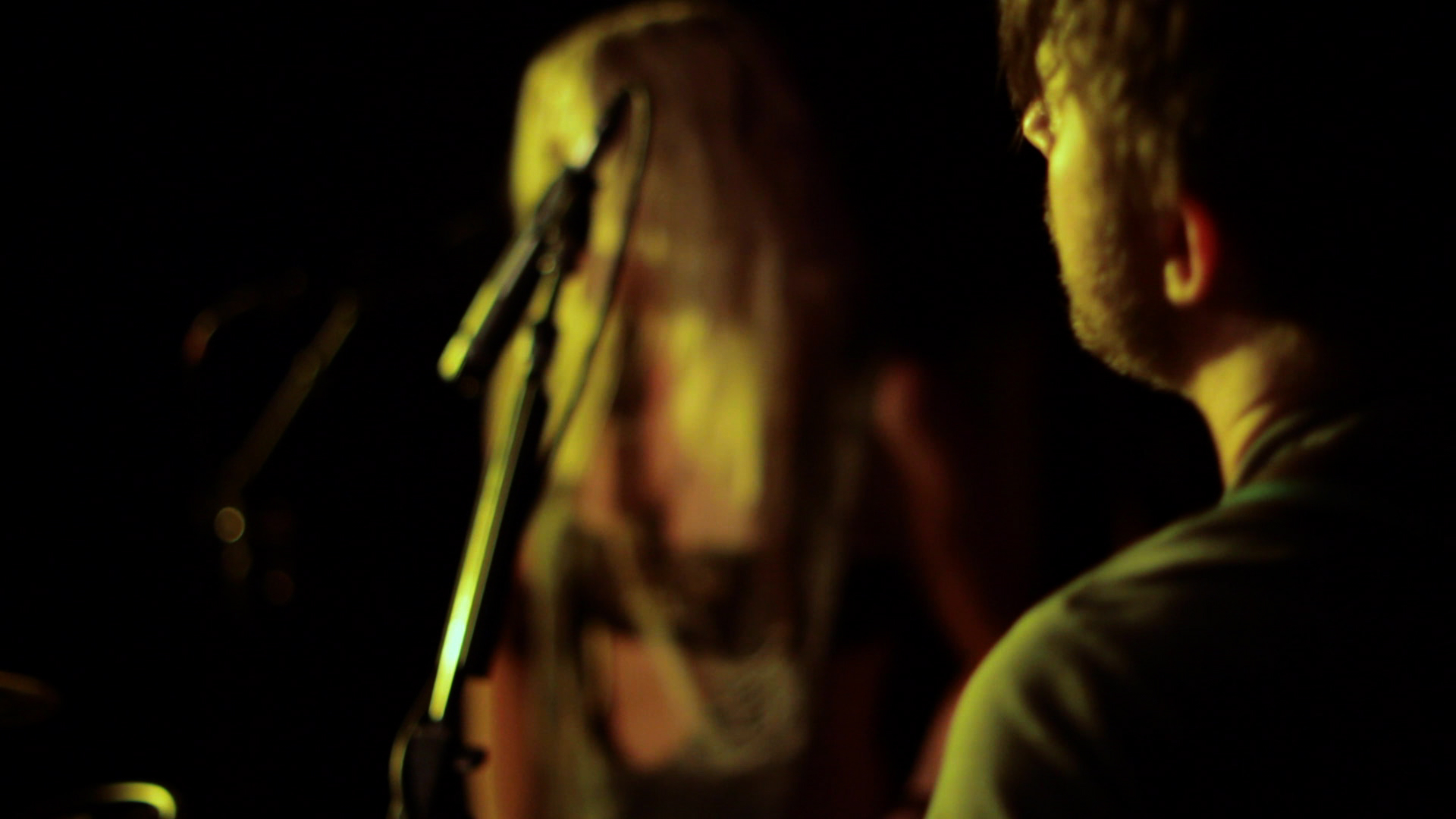 MY GOLD MASK performs "YOUR COO KA CHOO" at Public Assembly in Brooklyn April 6th 2011
My Gold Mask is Chicago based Gretta Rochelle and Jack Armondo. Yes, Rochelle's soaring vocals have been said to echo the likes of early Karen O, Blondie, or Pat Benatar- but it's My Gold Mask's stage presence that transcend comparison. MGM is honing in on their own thing, and a potent mixture of high rock drama, energetic lyrics and deconstructed instrumentation make them a unique live act that must be experienced first hand. They are definitely a band to keep an eye out for, and who doesn't love a lady drummer that can really wail?
– Meghan Currier
YC THE CYNIC performs "THE HARDER IT IS" for the "Fall FWD" mixtape release party
at Southpaw in Brooklyn on March 1st 2011

YC the Cynic's impeccable breath control and vocal clarity give his live show an intimate feeling, inviting the crowd into his world…a world they leave undoubtedly thinking to themselves one thing: "this kid can rap!". At the release party for 2nd mixtape, Fall FWD, at Southpaw, the crowd packed in, reciting YC the Cynic's lyrics, and throwing their hands up whenever he asked. He performed for over an hour, bringing out special guests, and delighting his fans, deftly shuffling through his relatively young catalog, with a few impressive a cappella verses thrown adeptly into the mix. The crowd cheered his name as he walked off the stage, begging for an encore. It was a performance and a response fit for a veteran; it was his first ever headlining concert.

-Alex M. Damashek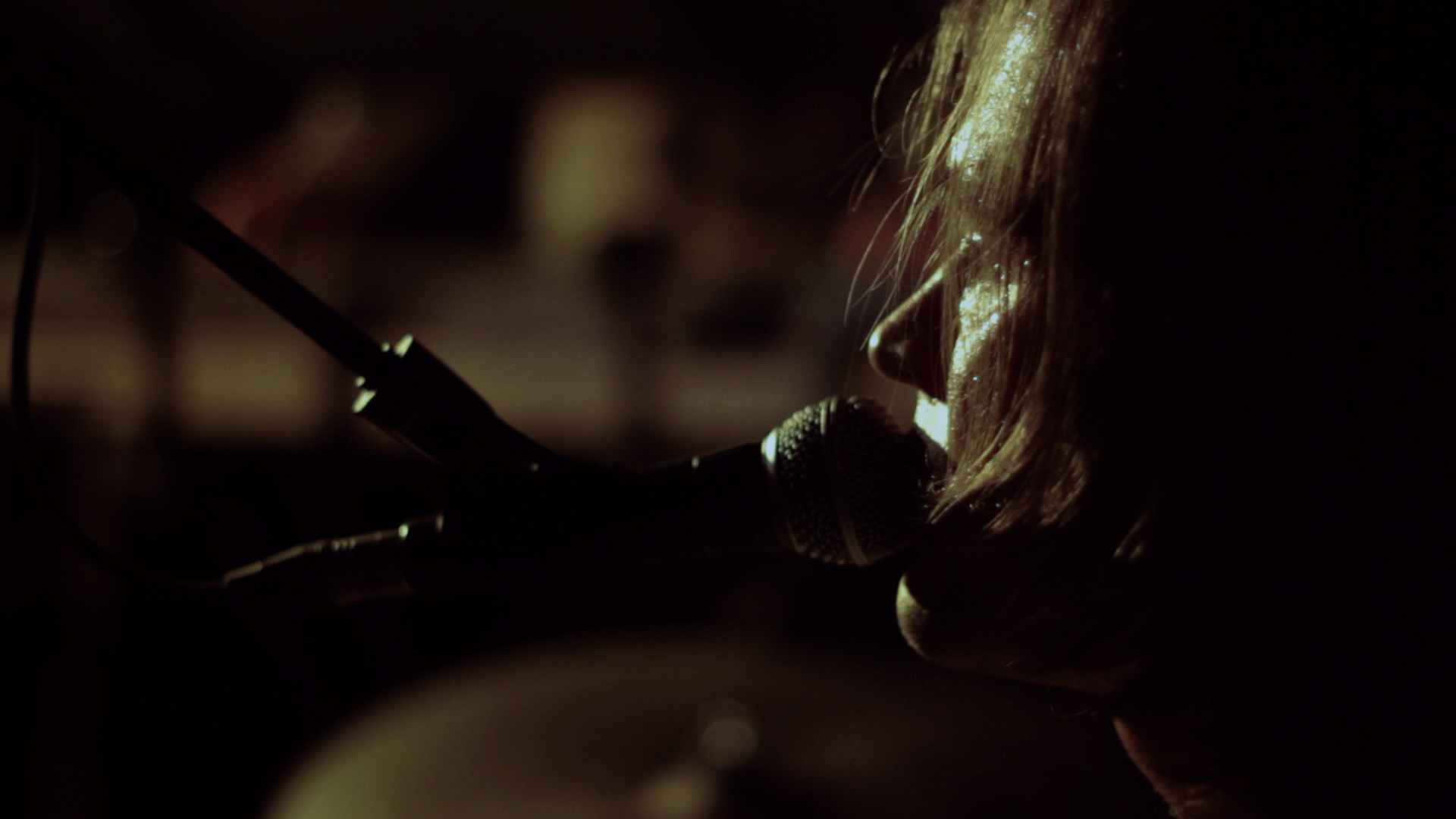 ANR performs "THE ENDLESS FIELD OF MERCURY" at Public Assembly in Brooklyn April 6th 2011

There are very few musical qualities that I am a sucker for: 1. men who sing really well in falsetto, and 2. lead singer drummers. I was totally slain by Awesome New Republic the first time I heard "Endless Field of Mercury" –check out the Miami duo's extended rendition of the song performed live at Public Assembly in Brooklyn. These are two dedicated young men that serve up drama and intensity worthy of a teen movie, and I mean that in a good way.

– Meghan Currier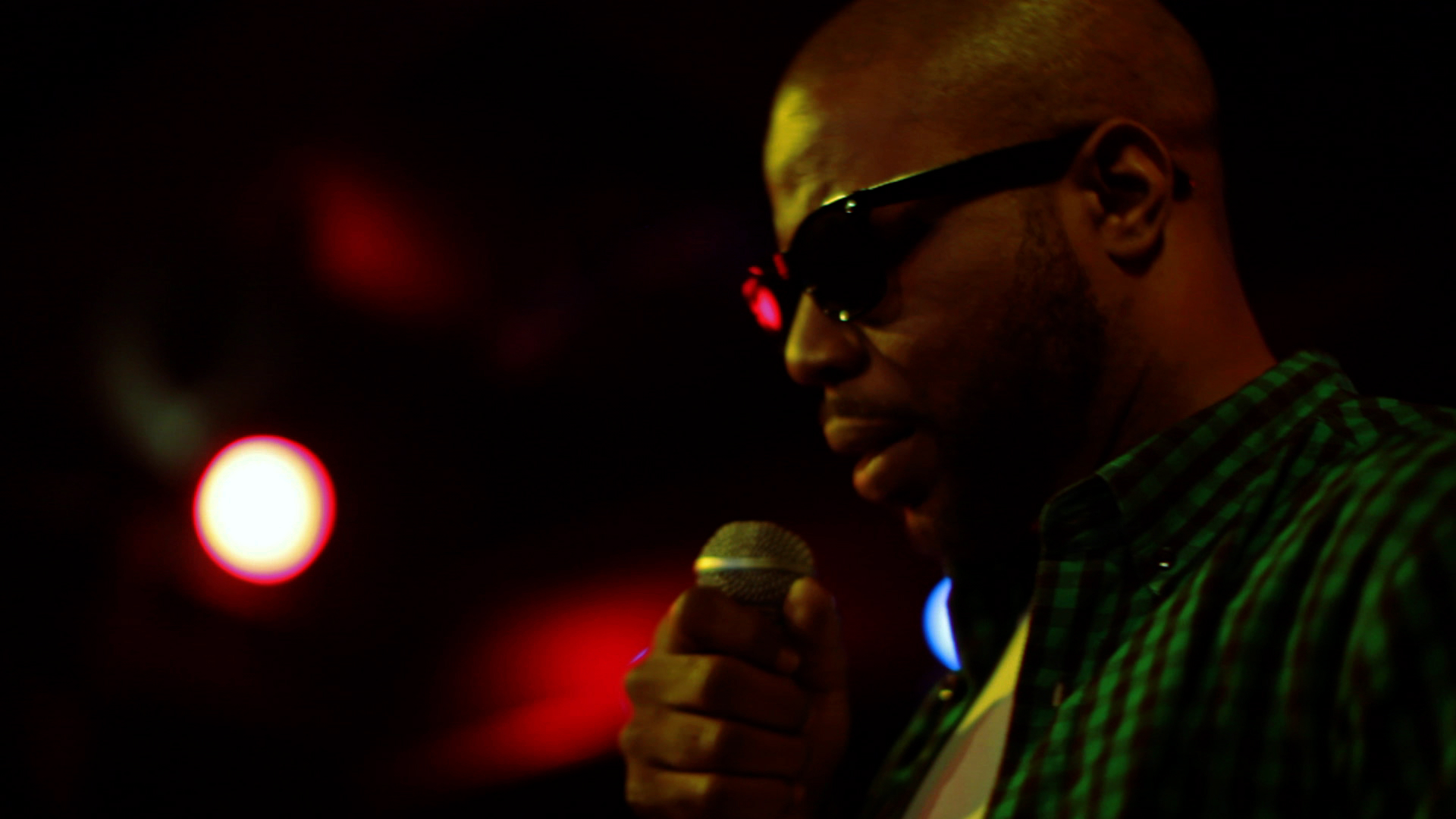 ZAKEE performs "SPOTLIGHT" Live at Public Assembly in Brooklyn for the Damn Zun iBomba Party April 29th 2011
Perhaps you've heard ZAKEE's name before – Maybe you've caught one of his laced out, bass heavy, kuduro flavored dj sets. Most likely you've heard his superb production on tracks released by Rye Rye & MIA. Now. Forget all that. This performance is the first taste ZAKEE has offered of his newest project (and forth-coming album on Green Owl Records / Warner Music Group), ASSIMILATIONS, a showcase of his infallible beats & melodies, genius lyrics sang & spat. The show was a beautiful thing to behold, this particular song, Spotlight, is dream like; an urban lullaby, something I've heard referred to as "future soul," an astute title for a divergence of reverberations— influenced & inspired. You're gonna see ZAKEE out in the world soon & most definitely you're gonna hear him.
– Jessica Flores